get_iplayer Forums blog
NOTICES | ANNOUNCEMENTS | UPDATES
BBC iplayer blows up TV listing feeds
BBC iplayer blows up TV listing feeds - Radio survives for now
categories: [ Announcements ]
As the BBC marches ever onwards toward launching their new Nitro API they are slowly but surely shutting down the various feeds used by apps like get_iplayer to obtain relevant programme listings.
Today, the BBC has shut down the feeds currently being used by get_iplayer to obtain TV listings meaning users will now see multiple WARNING: Failed to get programme index feed warnings whilst attempting to update their TV Cache.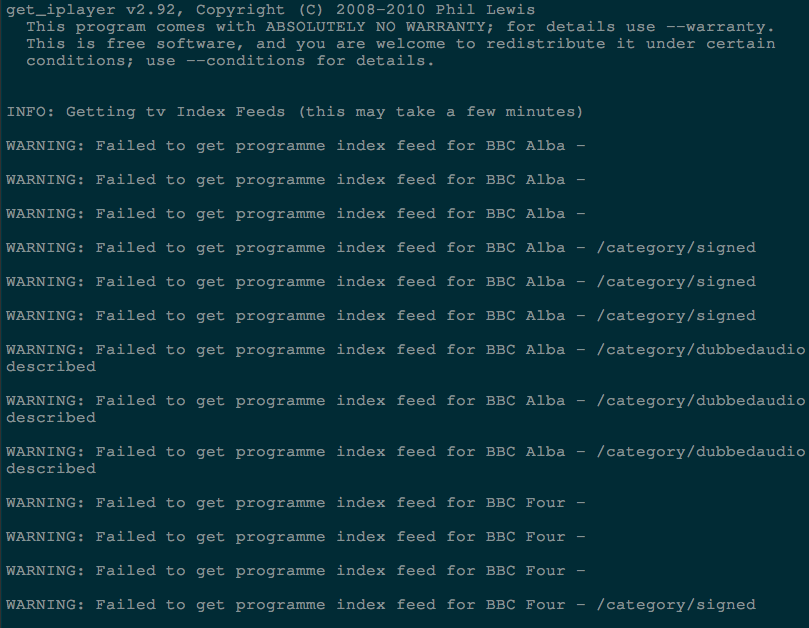 The good news is there is a workaround for this issue that you can implement immediately (thanks to the hard work of get_iplayer maintainer dinkypumpkin).
A new version of get_iplayer is due to be released shortly that will enact this workaround more permanently - again thanks to the work of dinkypumpkin.